The Team
Gérald de Woot, a Consummate Professional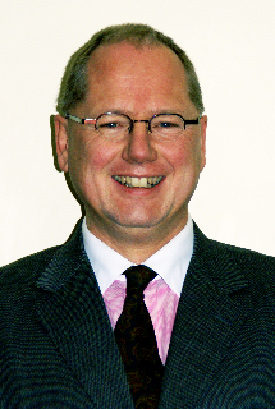 At 50, Gérald de Woot de Trixhe is a skilled manager with a broad business experience in Management, in leading Operations or leading Commercial roles. He spent 14 years in a number of managerial roles within various companies in Belgium, developing businesses, negotiating contracts and managing projects in Europe, Asia and Africa.
In 2003, Gérald set up Advice & Management, offering his services as a transition manager and interim manager to large companies and to SMEs. He has worked in various European countries.
Having observed that all the best athletes rely on coaches to push them to excel and achieve their most ambitious goals, he has gradually developed an expertise in Business Coaching aimed at business owners, company directors and senior managers. Coaching enables them to do their job better, achieve a higher level of excellence and, consequently, grow their business, division or department.
Gérald also runs team-coaching sessions, particularly for the integration of new skills or new managers and he has also successfully resolve crisis situations (growth or failure) in companies. His professional skills to easily communicate, his fluency of several European languages and his ability to connect with others make him operational to work in any European country and the Middle East.





Bruno Pludermacher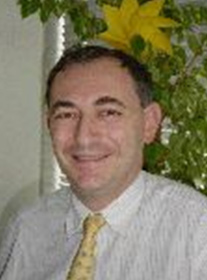 Bruno Pludermacher, 51, graduate engineer from the Swiss Federal Institute in Lausanne (EPFL). He has 25 years of experience in sales and marketing management in the manufacturing, high-tech and telecoms industries. His main areas of expertise are Global Account Management and Business Development. Bruno has worked in a number of executive roles for major groups and SMEs in France and Germany.
As of 2006, Bruno has been working as a Transition Manager, supporting companies wishing to open new markets or to implement new processes and accelerates to their development. His clients benefit from his knowledge of European, Middle-Eastern and African markets. Bruno is fluent in French, German and English.

Guy-Joel de Lhoneu
Guy-Joel de Lhoneux holds a Master in Commercial Engineering from the Université de Louvain-la-Neuve, and has 23 years' experience in human resource management and business change, acquired at such prestigious companies as Accenture, Coca Cola and Unilever. He has developed an expertise in negotiating labour agreements with trade unions in restructuring activities.
Guy-Joel is working as a Transition Manager since 2009, supporting businesses in implementing best practice in Human Resources and managing business transformation projects, focussing on both the process and the people. He has developed a unique expertise in strategy planning, implementation, outsourcing and HR service centre management (considering a "consumer-focused" approach). Guy-Joel is also involved in assignments of improving performance of teams or the organization of value-creation.


Managers at the Heart of the Action
As seasoned professionals, they have also developed other professional skills such as crisis management, change implementation and business coaching. With its analytical and results-driven approach, the Advice & Management team is able to effectively evaluate situations and propose efficient and sustainable solutions. Their practical experience, skills and professional careers make them the managers you can rely on to help your business evolve whatever your situation.